Lens Treatments in Crossroads
Discover what lens treatments and coatings can do for you!
Are your eyes sensitive to light? Do your glasses often get scratched?
Lens treatments can dramatically enhance the quality of vision and the durability of lenses. Moreover, lens treatments can help protect your eyes from UV rays, glare, blue light and so much more!
Our hi-tech, high-quality lens coatings provide superior durability, performance and protection.
Whether you're looking for tinted lenses, UV protection, scratch-resistant or polarized coating—we've got you covered!
---
Give Your Eyes the Care They Deserve
---
What Are Lens Treatments & Coatings?
Lens treatments are added layers applied to existing lenses, or are manufactured along with the lenses. They add features that enhance your vision or eye protection.
Lens treatments or coatings improve the performance of any kind of lens. Looking for tinted lenses, anti-reflective coating, UV protection or polarized features? Check out our selection!
---
Which Lens Treatments Are Best for You?
UV protection

The UV rays in sunlight can be harmful to the eyes, and may increase your risk of cataracts, macular degeneration and other eye conditions. Lenses that block 100% UV help to ward off various eye conditions and damage.

Scratch resistant

Scratches, while not likely to affect your lens performance, are an annoyance that can interfere with clear vision. That's why you should always request scratch-resistant lenses (treatment) for your eyeglass lenses.

Anti-reflective

For fashion, comfort and clarity, anti-reflective treatments are the way to go. They make the lens nearly invisible, and cut glare from headlights, computer screens and harsh lighting.

Photochromic

Photochromic lenses automatically darken in bright light and lighten indoors, so you can enjoy eye protection anytime, anywhere – indoors and out!
---
Our Wide Range of Lenses
Selecting the right eyeglass lens depends largely on its function. From single-vision lenses to progressive polycarbonate lenses, we are happy to help you find what best suits your needs. At Vision Care Crossroads, we have a full-service optical lab that produces your lenses with the latest state-of-the-art technology.
Longer Lifespan of the Lenses
Glare Reduction for Safer Driving
Protection from Accidental Scratches
Easy to Clean Due to Water, Dirt, Grease and Dust-Repellant Layers
Attractive Sun Lens Tint when Outdoors
Exceptional Indoor Clarity
100% Protection Against UV Rays
Glare Reduction
100% Protection Against Harmful Blue Light
Reduces Eye Fatigue
Improved Visual Comfort
Glare Reduction
100% Protection Against UV Rays
Richer Contrast & Visual Clarity
Reduces Eye Fatigue
Improved Visual Comfort
Find out more about what lens coatings can do for you! Talk to us about how to optimize your glasses so you can see better and protect your eye health.
---
Lens Treatments & Coatings in Crossroads
Meet our Eye Doctors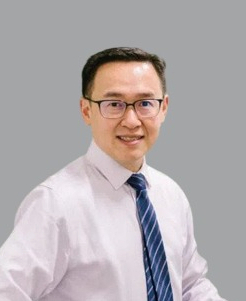 Monday

9:30 am - 6:00 pm

Tuesday

9:30 am - 6:00 pm

Wednesday

9:30 am - 6:00 pm

Thursday

9:30 am - 6:00 pm

Friday

9:30 am - 6:00 pm

Saturday

Closed

Sunday

Closed
VSP

Medicare

Aetna

Spectera

EyeMed

Anthem Blue Cross Blue Shield

Blue Cross
---
High Performance Lens Care
Who doesn't love putting on a pair of freshly cleaned glasses?
Clean your eyeglasses daily to keep them squeaky clean and crystal-clear. In fact, proper care is essential, as it will ensure flawless vision and will help your lenses last longer. So, pop on over and we'll be happy to demonstrate how to best clean your specs!
Book an appointment for an eye exam and lens treatment consultation at Vision Care Crossroads in Crossroads to get the most out of your glasses!
- Nov. 07, 2023
overall great experiences! Doctors are professional, efficient, and nice to work with. Friendly admi
... Show More
n staff as well!
- Nov. 02, 2023
Good place and very nice people including doctors.
- Oct. 07, 2023
Excellent practice! Dr. Lee took time to explain the results of the exam. Will be returning with t
... Show More
he whole family!
- Sep. 19, 2023
VISION CARE CROSSROAD has Excellent staff. If you are needing vision care go see Dr. HSU OR DR. LEE.
... Show More
The staff is great and wonderful selection of glasses available. Easy parking and location easy to find. Fun shops nearby. Trustworthy vision care!
- Aug. 25, 2023
Dr. Hsu is great! and the staff are helpful and friendly. I have been visiting Dr. Hsu for my annual
... Show More
eye exam from last 5 years.
- Aug. 15, 2023
The staff was exceptionally friendly, and Dr. Minha Lee was outstanding. I didn't feel hurried at al
... Show More
l. Dr. Lee took the time to answer all my questions and provided detailed explanations
- Aug. 03, 2023
Dr Sam Hsu is thorough and friendly and addresses all your concerns. I really recommend his practice
... Show More
- Jul. 29, 2023
Dr. Li puts her patients first.
- Jul. 20, 2023
Dr. Minha Lee is an amazing optometrist-- very knowledgeable and proficient and caring. So glad tha
... Show More
t she's my optometrist!
- May. 21, 2023
Our family has been going to Vision Care for almost a decade. All the staff are friendly, caring and
... Show More
professional. Dr. Sam, and Dr. Lee go above and beyond. Dr. Sam gets to know the families and he understands our needs (sports, jobs, and even sleep patterns) to recommend our eye cares. What I really love about them is that they genuinely care, I had an eye infection and had an appointment scheduled. My child's eye check appointment was a few days earlier than my appointment. While I was there for my child's appointment, Dr. Sam saw me and told me that he would take care of me right then too instead of waiting for my appointment. His patients' well-being are important to him.
- Nov. 26, 2022
Nailed my prescription!
- Jul. 27, 2022
Dr. Minha is one of the most passionate doctors. Very streamlined eye exam process and it is great.
- Feb. 03, 2022
I had a great experience with Dr. Minha Lee and the staff here. Everyone was very kind, accommodatin
... Show More
g, and patient to answer any questions I had. They were also excellent about sanitizing everything before/after every use, including all of the glasses I tried on. They walked through how much my insurance would cover and I didn't feel pressured at all to spend more. All of NY options were laid out clearly for me as well as their costs so I could decide what was best for myself. I will absolutely be coming back 🙂
- Oct. 11, 2021
This was my very shy daughter's first exe exam. She was a little nervous and the staff made her feel
... Show More
comfortable and she was able to relax. I am so grateful to the eye care team for being so warm, friendly, and fast! When we walked in the door, they had my paperwork all ready for me and there was no wait for our appointment time. The best experience at an optometrist ever! I'm actually switching to Vision Plus from my current optometrist today 🙂
- Sep. 01, 2021
Highly recommended, if you have anisometropia I would highly recommend you to visit Dr.Hsu, for the
... Show More
past decades, he is the only one who made my eyes feel better and have proper prescription, I dont feel any dry eyes or red eyes after getting the new prescription since last year. Also the folks in the clinic are very nice and helpful.
- May. 25, 2021
The only optometrist I will be seeing as long as I live in the area!
- May. 19, 2021
Dr. Hsu is awesome. He's warm-hearted and very patient. My daughter is wearing the ortho-K lenses Dr
... Show More
. Hsu prescribed, and she has perfect eyesight now. She still needs to keep wearing them at night, but during the day, she can see clearly without glasses. For my case, I started to feel dry with my old brand contact lenses after wearing them for one hour, so I have to give the unworn ones away. However, with the new brand of contact lenses Dr. Hsu prescribed, I have no problem wearing them all day. I would sincerely recommend Dr. Hsu.
- May. 19, 2021
I wish I could give 10 stars! Me and my entire family have been going to Dr. Hsu for over 20 years a
... Show More
nd he always goes above and beyond. Dr. Hsu and the rest of the staff here are excellent and very kind.
- Apr. 14, 2021
I had my annual eye exam with Dr. Sam Hsu for four years since his office in Redmond. Vision Plus mo
... Show More
ved to nearby Crossroads Mall for two years. I do like the new location in Bellevue more than the old location in Redmond. It is a very good and convenient location. Vision Plus Crossroad has very professional and new Eye Examination Equipment. Dr. Sam Hsu and his office staffs are very friendly and very professional. Dr. Sam Hsu can speak both English and Mandarin very fluently. I am from Taipei, Taiwan. I do feel very comfortable and secure if I cannot full understand some terms in English. Dr. Sam Hsu will explain those terms in Chinese to me. Please make your eye exam with Dr. Sam Hsu either by phone or by website. Then, you will fully understand what I am saying. I do recommand Dr. Sam Hsu to everyone especially who lives in eastside.
- Mar. 11, 2021
My visit Vision Plus was great and the atmosphere with Dr Sam + staff made it comfortable. The team
... Show More
was very knowledgeable and highly recommend
---
Enhance your glasses with various treatments and coatings.
Contact our optical professionals at Vision Care Crossroads in Crossroads today!