Macular Degeneration
Know your risks and preserve your vision
What Is Macular Degeneration?
Macular degeneration, also called AMD or age-related macular degeneration, occurs when the macula — the central portion of the retina — begins to wear down, causing central vision loss.
People who suffer from AMD tend to lose their "straight ahead" vision, making it difficult to read, drive, and recognize faces.
Total vision loss is unlikely, as there's typically enough peripheral vision to allow for other activities of daily life.
---
Types of Macular Degeneration:
Dry AMD: small deposits called drusen damage retinal nerve cells and reduce vision
Wet AMD: new blood vessels form that leak and release fluid that harms the macula. This is a more severe form of AMD that can more quickly cause vision loss.
---
Don't Let AMD Rob You of Your Sight
An estimated 196 million people are living with macular degeneration worldwide. Although those affected by it rarely lose all their vision, the vast majority suffer from some degree of vision loss.
While there is currently no cure for AMD, there are certain treatments that can slow its progression — and low vision aids that can increase independent functioning.
If you think you're at risk or are experiencing symptoms, contact Vision Care Crossroads today. We can diagnose and help treat the disease.
---
Give Your Eyes the Care They Deserve
---
Macular Degeneration Treatment in Crossroads
Meet our Eye Doctors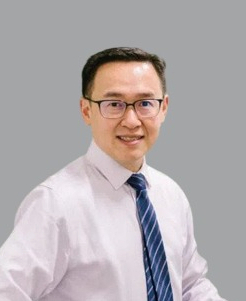 Monday

9:30 am - 6:00 pm

Tuesday

9:30 am - 6:00 pm

Wednesday

9:30 am - 6:00 pm

Thursday

9:30 am - 6:00 pm

Friday

9:30 am - 6:00 pm

Saturday

Closed

Sunday

Closed
VSP

Medicare

Aetna

Spectera

EyeMed

Anthem Blue Cross Blue Shield

Blue Cross
---
Risk Factors for AMD
Aged 50+

The onset of AMD usually happens over the age of 50 and increases substantially with time. For instance, a 2% risk at age 55 can turn into a 30% risk by age 75.

Lifestyle factors

Smoking or eating a diet high in saturated fat can increase your risk of AMD. Furthermore, these habits increase the risk of high blood pressure and cardiovascular disease–two additional risk factors for AMD.

Obesity

Research shows that people with a BMI of over 30 double their chances of developing AMD.

Family History

If you have a close relative with AMD, you have a higher risk of developing this eye condition.
---
How to Stop the Progression of Macular Degeneration
While there isn't yet a cure for AMD or an effective way of reversing vision loss that has already occurred, you can take certain steps and adopt new habits to slow the progression of the disease.
Furthermore, certain treatments can slow its progression and low vision aids that can increase independent functioning.
Talk to us about how you can slow the progression of the disease and avoid vision loss by contacting Vision Care Crossroads today.
- Nov. 07, 2023
overall great experiences! Doctors are professional, efficient, and nice to work with. Friendly admi
... Show More
n staff as well!
- Nov. 02, 2023
Good place and very nice people including doctors.
- Oct. 07, 2023
Excellent practice! Dr. Lee took time to explain the results of the exam. Will be returning with t
... Show More
he whole family!
- Sep. 19, 2023
VISION CARE CROSSROAD has Excellent staff. If you are needing vision care go see Dr. HSU OR DR. LEE.
... Show More
The staff is great and wonderful selection of glasses available. Easy parking and location easy to find. Fun shops nearby. Trustworthy vision care!
- Aug. 25, 2023
Dr. Hsu is great! and the staff are helpful and friendly. I have been visiting Dr. Hsu for my annual
... Show More
eye exam from last 5 years.
- Aug. 15, 2023
The staff was exceptionally friendly, and Dr. Minha Lee was outstanding. I didn't feel hurried at al
... Show More
l. Dr. Lee took the time to answer all my questions and provided detailed explanations
- Aug. 03, 2023
Dr Sam Hsu is thorough and friendly and addresses all your concerns. I really recommend his practice
... Show More
- Jul. 29, 2023
Dr. Li puts her patients first.
- Jul. 20, 2023
Dr. Minha Lee is an amazing optometrist-- very knowledgeable and proficient and caring. So glad tha
... Show More
t she's my optometrist!
- May. 21, 2023
Our family has been going to Vision Care for almost a decade. All the staff are friendly, caring and
... Show More
professional. Dr. Sam, and Dr. Lee go above and beyond. Dr. Sam gets to know the families and he understands our needs (sports, jobs, and even sleep patterns) to recommend our eye cares. What I really love about them is that they genuinely care, I had an eye infection and had an appointment scheduled. My child's eye check appointment was a few days earlier than my appointment. While I was there for my child's appointment, Dr. Sam saw me and told me that he would take care of me right then too instead of waiting for my appointment. His patients' well-being are important to him.
- Nov. 26, 2022
Nailed my prescription!
- Jul. 27, 2022
Dr. Minha is one of the most passionate doctors. Very streamlined eye exam process and it is great.
- Feb. 03, 2022
I had a great experience with Dr. Minha Lee and the staff here. Everyone was very kind, accommodatin
... Show More
g, and patient to answer any questions I had. They were also excellent about sanitizing everything before/after every use, including all of the glasses I tried on. They walked through how much my insurance would cover and I didn't feel pressured at all to spend more. All of NY options were laid out clearly for me as well as their costs so I could decide what was best for myself. I will absolutely be coming back 🙂
- Oct. 11, 2021
This was my very shy daughter's first exe exam. She was a little nervous and the staff made her feel
... Show More
comfortable and she was able to relax. I am so grateful to the eye care team for being so warm, friendly, and fast! When we walked in the door, they had my paperwork all ready for me and there was no wait for our appointment time. The best experience at an optometrist ever! I'm actually switching to Vision Plus from my current optometrist today 🙂
- Sep. 01, 2021
Highly recommended, if you have anisometropia I would highly recommend you to visit Dr.Hsu, for the
... Show More
past decades, he is the only one who made my eyes feel better and have proper prescription, I dont feel any dry eyes or red eyes after getting the new prescription since last year. Also the folks in the clinic are very nice and helpful.
- May. 25, 2021
The only optometrist I will be seeing as long as I live in the area!
- May. 19, 2021
Dr. Hsu is awesome. He's warm-hearted and very patient. My daughter is wearing the ortho-K lenses Dr
... Show More
. Hsu prescribed, and she has perfect eyesight now. She still needs to keep wearing them at night, but during the day, she can see clearly without glasses. For my case, I started to feel dry with my old brand contact lenses after wearing them for one hour, so I have to give the unworn ones away. However, with the new brand of contact lenses Dr. Hsu prescribed, I have no problem wearing them all day. I would sincerely recommend Dr. Hsu.
- May. 19, 2021
I wish I could give 10 stars! Me and my entire family have been going to Dr. Hsu for over 20 years a
... Show More
nd he always goes above and beyond. Dr. Hsu and the rest of the staff here are excellent and very kind.
- Apr. 14, 2021
I had my annual eye exam with Dr. Sam Hsu for four years since his office in Redmond. Vision Plus mo
... Show More
ved to nearby Crossroads Mall for two years. I do like the new location in Bellevue more than the old location in Redmond. It is a very good and convenient location. Vision Plus Crossroad has very professional and new Eye Examination Equipment. Dr. Sam Hsu and his office staffs are very friendly and very professional. Dr. Sam Hsu can speak both English and Mandarin very fluently. I am from Taipei, Taiwan. I do feel very comfortable and secure if I cannot full understand some terms in English. Dr. Sam Hsu will explain those terms in Chinese to me. Please make your eye exam with Dr. Sam Hsu either by phone or by website. Then, you will fully understand what I am saying. I do recommand Dr. Sam Hsu to everyone especially who lives in eastside.
- Mar. 11, 2021
My visit Vision Plus was great and the atmosphere with Dr Sam + staff made it comfortable. The team
... Show More
was very knowledgeable and highly recommend
Macular Degeneration FAQs
What are the first signs of AMD?
You may have AMD and not know it. Typically, symptoms may not develop until the advanced stage of the eye disease.
First signs of AMD may include:
Blurred vision
Blind spots or dark spots
Straight lines appearing distorted or wavy
Faded colors
For early detection and better outcomes, it's important to undergo regular eye exams at our eye clinic, especially if you have a family history of AMD or other risk factors.
How common is macular degeneration?
Statistics indicate that 8.7% of the world population has macular degeneration. The rate of AMD is expected to increase from 196 million in 2022 to 288 million by 2040.
What is the best treatment for macular degeneration?
Currently, the most common treatment for wet AMD is the injection of medications called anti-VEGF agents. High levels of VEGF in the eye increase the formation of abnormal blood vessels that cause much of the damage in wet AMD.
---